If you'd like to share a link to your Job Post on Doximity, you can use the 'Share' button on the Jobs page.
Once a job is posted, click the three vertical dots next to the job, and click 'Share' from the menu.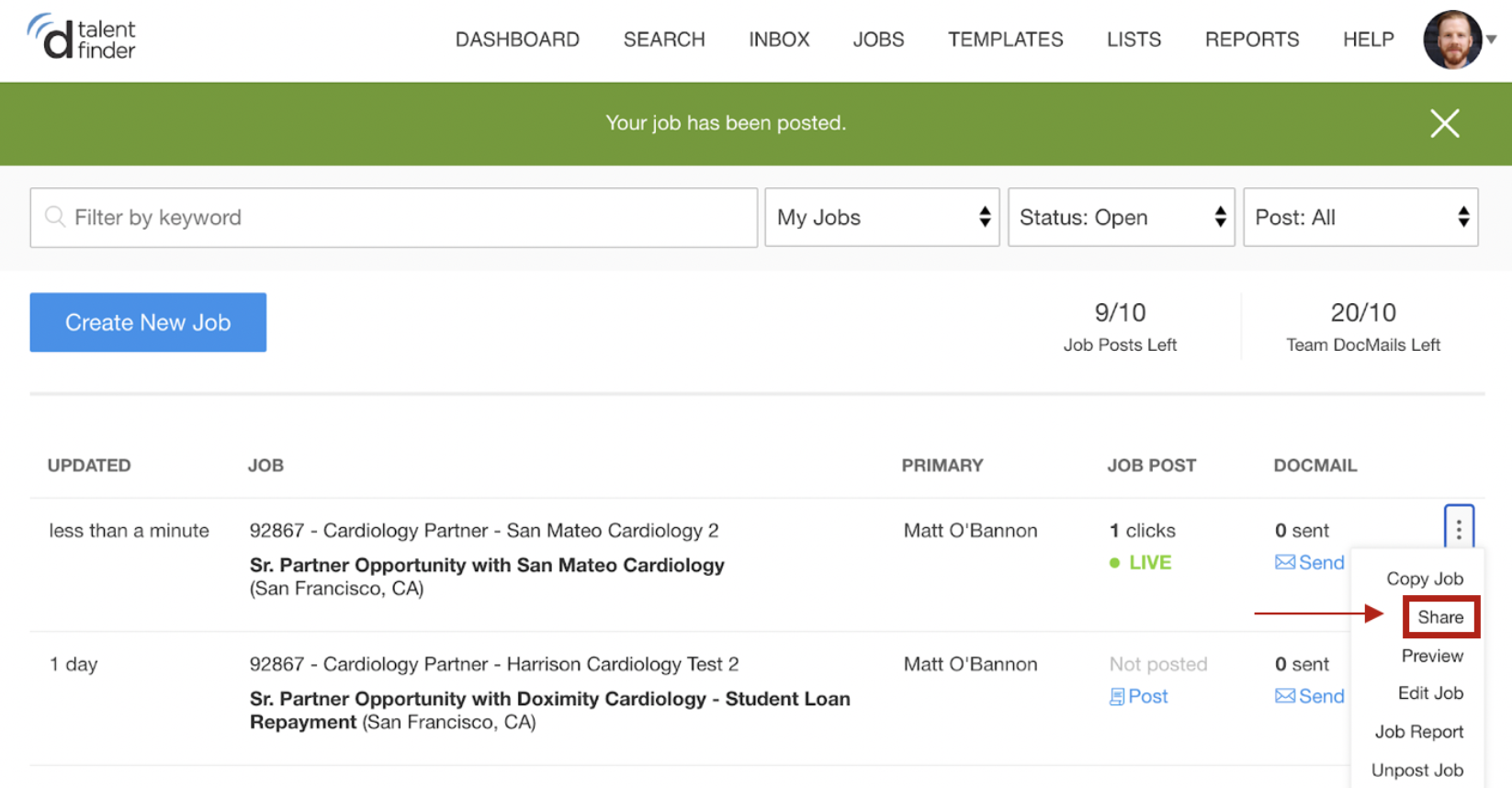 A window will display options to share the Job Post directly to Facebook, Twitter, or Linkedin. You can also copy and paste the link at the bottom to share the Job Post directly.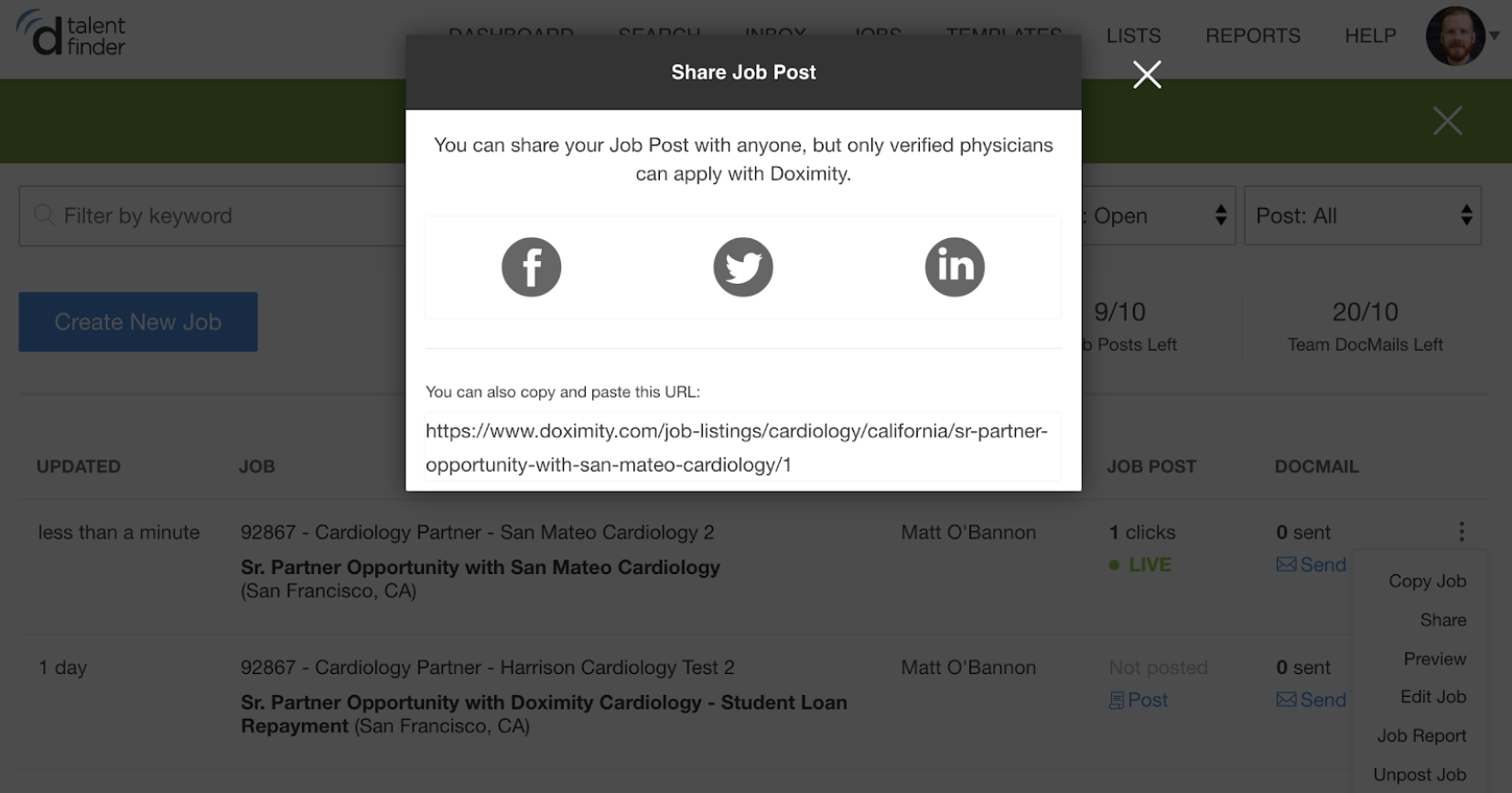 A smart strategy to make connections with quality candidates is to have your own organization's clinicians refer external colleagues they're connected with on Doximity. To do so, first share the link with your clinicians.
Once the clinician clicks on the link you share, they can click 'Refer a colleague' at the bottom of the Job Post.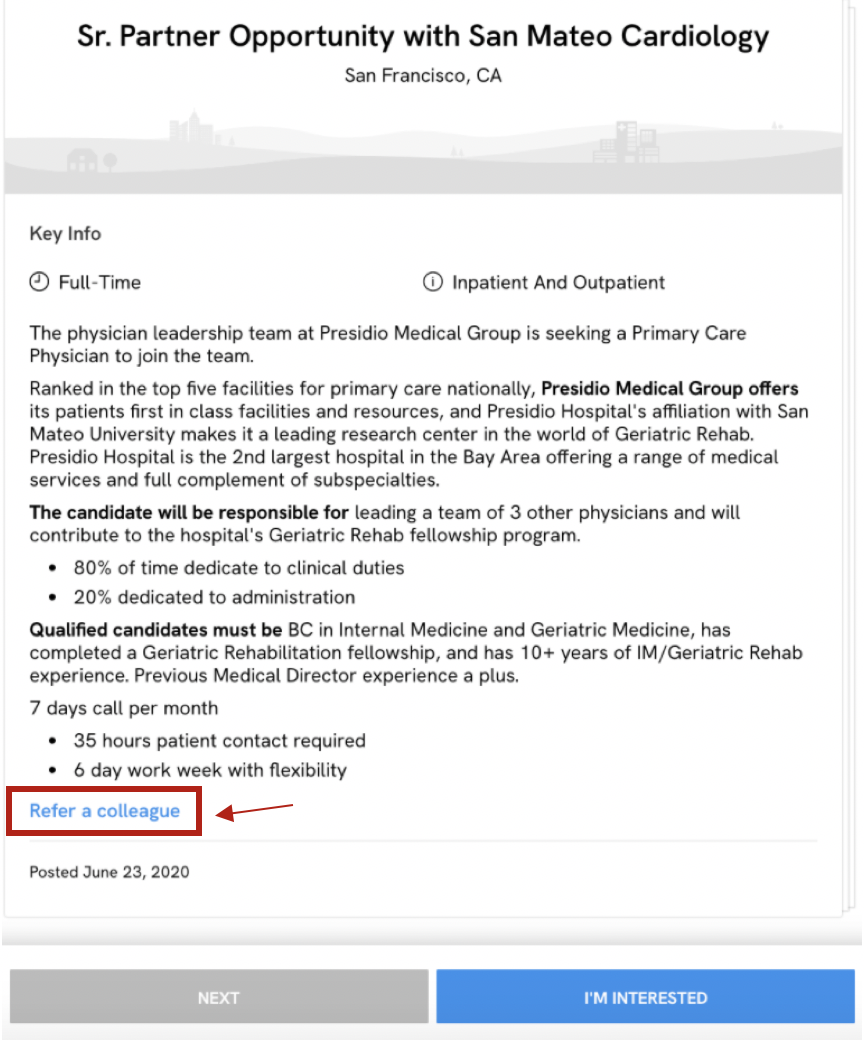 A box will appear that allows the clinician to search for colleagues they'd like to send this opportunity to and include a custom message. Once they click 'Message Colleague', a direct message will be sent to the recipient with your Job Post.